Executive Coaching
Our leadership coaching is often compared to top athlete practices. With over 200 clients, our coaching program includes one-on-one sessions supported by Personal Development Plans and 360 reviews.
Coaching can address significant challenges that executives are facing or can simply provide confidential support in achieving greater leadership skills.
We focus on:
participant accountability
commitment
and measured results
We are serious about our work and our belief that leaders have a great responsibility to their organizations and their people.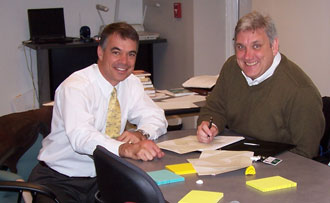 We contract with organizations as "Corporate Coaches" offering flexibility and choice to a wide range of participants.